Our search never ends for the best, most dependable and the best value in social robots for specialized use cases.
​
We are proud to also offer these specialized robots!
Meet Ohmni
​
"Be there in a click!"
​
Tele-presence robot. Remotely drive-able from your web browser.
​
The perfect, affordable social companion for the "age at home" senior and their remote caregivers and family.
​
Eliminate the debilitating impacts of loneliness and isolation.
Special Value Added Feature from ROBOTTECA:
​
Can be ordered with the MyHomeReach Software solution - the comprehensive home care monitoring and management software for senors aging in place.
Meet MITEE 2.0

​
​
"Tele-health. Simplified."
​
The world's first 'smartphone' based rural health examination station.
​
Connect with doctors and caregivers remotely utilizing connected physical examination diagnostic medical tools.
​
Eliminate time consuming and costly travel trips to a doctor or care clinic.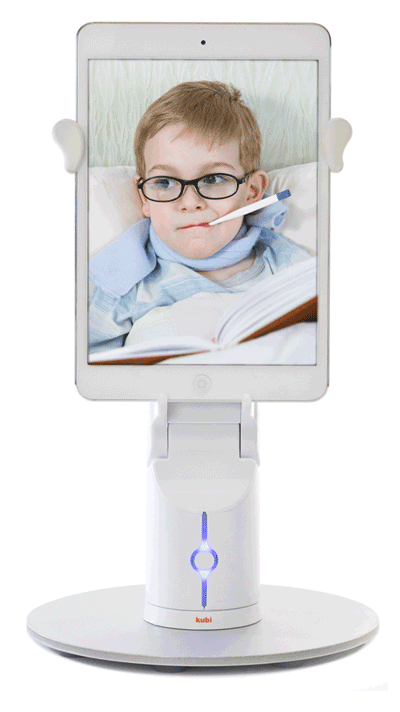 Meet KUBI
​
"Be Present. Anywhere."
​
Small, cost effective tele-presence robotic console that enables immersive tele-presence and remote 'vision-panning viewing 'controls.
​
Ideal for use in class rooms for use by children who are unable to attend school and for seniors who want to stay connected with caregivers and family.
Contact Us to Learn More

​
​
Call Us at (603) 915-9074 or Email Us